Catering Insurance Australia
Catering Insurance Australia
In the catering business, the work location is always a different one as you prepare food in various venues. Also, as a caterer, you tend to take on a range of individual tasks. Thus, variety and flexibility are the perfect words to describe the catering business. On that account, running this kind of company imminently involves various risks. For this reason, you should consider opting for an insurance solution that covers your equipment and liability in spite of your location and any individual features.
What risks does a catering insurance cover?
Each caterer faces various liability risks. That will depend mostly on the types of drinks and foods one chooses to serve. First and foremost, your business' premises need protection. For instance, if you plan on serving or cooking in someone else's kitchen, backyard or banquet hall, there's always a slight chance of property damage at the host's site. If that occurs, you can be held responsible for anything that might happen there, which might or may not be due to your neglect. In this sort of situation, having Public Liability Insurance will take care of the cost of the claim, in the case in which a third-party injury occurs.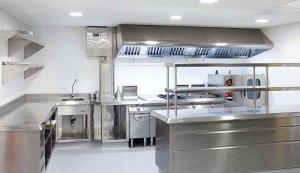 If you serve alcohol, it means you should be thinking about liquor liability as well. Moreover, you should pay increased attention to your delivery vehicles. The vehicle's insurance policy should meet a range of liability coverage requirements.
It's equally important to take into consideration the Employment Practice Liability Insurance. It will enable you to deal with staff issues as well as temporary and casual workers. This type of coverage is helpful in paying the costs of a possible claim from an employee for unwanted incidents including sexual harassment, unfair dismissal, as well as other problems that may unexpectedly arise.
Having coverage against equipment breakdown is also more than recommended, especially for large catering companies. In the case in which a mechanical failure prevents you from doing your catering work, our insurance company will provide you with assistance concerning the repairing costs, which, otherwise may result in loss of income.
As a result, as much as you love running your catering business, the risks that may emerge can add up and outrun your profit. Thus, opting for our insurance policy that is designed especially for catering companies will ensure that you obtain optimal protection against possible lawsuits that may be filed against you.
Bluewell Insurance Brokers is your best pick
Whether you're the owner of a two-person, small catering business, or a large one with numerous employees that hosts big, important events, you need to make sure that your insurance policy is appropriate. That is the only way in which you can protect your business and its profit.
With years of experience backing us up, our goal is to offer you the best insurance packages for your company's needs. Eliminate the risks you might be prone to deal within your business, contact Bluewell Insurance Brokers today, and we'll give you a quote!
So call us today on 1300 669 664 or click on the button above to get your quotes started.