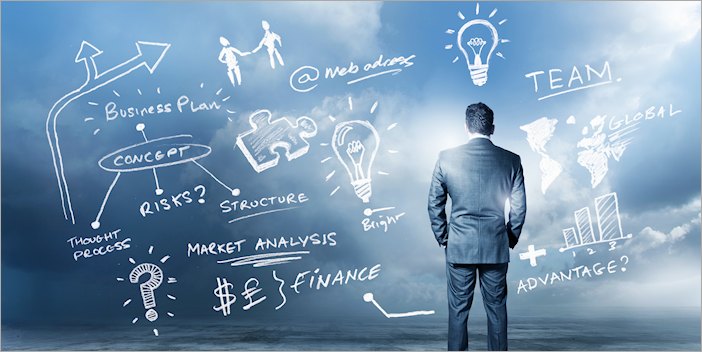 Business Insurance Quotes
When deciding on what Business Insurance Quotes to get, you might find it can be daunting. There is a lot of decision to be made as to what types of covers you should get and most importantly what is your budget. So let's help you off to a good start with the basics.
Business insurance is the amalgamation of multiple insurance policy types combined into one large policy that is customisable to meet your operational requirements, risk potential and your budget.
Types Of Business Insurance
So what types of business insurances do you have to deal with and what do you have to consider as a business owner.
Public & Products Liability Insurance
This is the first stop on any business insurance policy. This covers you for if people come on to your property and injure themselves, If you cause property damage and most important of all if you make any products, this covers you for any injury or damage your goods may cause. Public Liability is required for most business leases.
Business Property
This is the general cover for your business property. If you own the building, if you have contents or stock this is the one your need. Property cover will allow you to make claims for things like fires, storms, floods if covered and other listed events. If your business burns to the ground this is one you want in place. One word of warning is don't under-insure your property as things called averaging clauses could leave you with a lot less than the insured amount. Talk to one of our brokers to explain this to you. Also be aware that most Insurers have major floor size percentage restrictions for Cool Rooms or what is called EPS insurance in the industry.
Theft
Theft under a business insurance policy is not the same as theft under a home insurance policy. Under home insurance policy you allocate one amount for everything in case of theft or fire, but they are separate amounts under business so you can customise your costs. For example if you have a retail store that sells electronic equipment, you will have a higher chance of being broken into and your stock stolen, than a company that sells gravel, which you would imagine would just about never have there stock stolen. So in these cases you would have higher premium cost percentage and you would insure a lot more stock if you sell electronic equipment that the gravel company. You also need to consider how much could be stolen in reality. Would a thief steel your tables? Probably not they are going to grab quick and easy high value items that they can get rid of quickly.
Glass Cover
This comes into 2 types of cover Internal glass and external glass. External glass is often referred to as plate glass insurance. Under most leases you will need to have external (Plate Glass) insurance to compliment your Public Liability Insurance to gain access to the property you intend to lease. Pricing will vary as it depends on your location, how big your glass is under some policies and if you have a high storm or vandal risk in your area.
Business Interruption
This is singularly one of the most over looked covers for a comprehensive business insurance pack. If you could imagine your business burning to the ground you income stream will dry up almost immediately, but your bills will not. You will still have to pay loans, staff, creditors and other things that you will even think about. With business interruption insurance you will have the ability to keep making payments as the insurer will keep cash flow coming in to your business. Most people who do not take this cover sight that they will not need any more money as they will use the money that comes in from there property insurance and a vast majority of businesses who rely on this will never trade again after a major incident. As after they get the money in from there property cover they usually only have enough money to pay back there bills and don't have the funds available to set up their business again.
Money
Money cover great for businesses that have high amounts of cash that they regularly have to deal with, you will need to decide what type of cover you want as most policies offer either a blanket cover or separate covers for money during business hours or after business hours or locked in a safe, money at private residences ect.
Transit Cover
Do you ship goods around Australia, do you import or export goods overseas or are you responsible for transporting clients goods? If yes than you will need to look at transit insurance. Covers are relatively cost effective for most businesses, but for occupations like couriers and removalists, heavy conditions are usually imposed.
Machinery Breakdown
Do you work with machines that are prone to breaking down and costing thousand to be replaced that you should look at machinery breakdown cover. This will generally also have an option for deterioration of stock, so if a refrigeration unit or freezer breaks down spoilt thousands of dollars in your stock you can make a claim on your policy.
Electronic Equipment Breakdown
Do you have electronic equipment and need to insure yourself in case they break down also costing thousands to be repaired, than you will need to look into this type of cover.
Tax Audit
Worried that the ATO could one day audit you, than Tax Audit cover is for you. With variable amounts to cover you for your accountants and audit preparation costs, this is essential cover for a lot of Australian businesses and individuals.
General Property
Commonly called tools cover, general property covers your tools, phones, mobile stock and a host of other things if they are stolen. Some polices have cover for property taken overseas and some have cover for accidental damage, but you will need to confirm the type of cover you require.
Employee Dishonesty
Do you have staff dealing with your banking, most of the times the only time you find out that an employee is syphoning off your hard earned funds is when they go on holiday and because of this you will find they avoid going on holidays for years before you realise how much they have stolen from you. Employee dishonesty cover can help you mitigate your risk against this.
Hopefully this has helped by making it easier for you to get a Business Insurance Quote, If you need any further assistance call our team at Bluewell Insurance Brokers on 1300 669664
Commercial Business Insurance
You will be happy to know that we are able to give Business insurance quotes for all commercial businesses, if you click on the link at the top of the page, it will take you through to our quoting page and ask you the relevant questions to enable us to get your a quote done.
Small business insurance quote
We have helped thousands of small businesses get insurance. With different types of covers to suit every small business. Bluewell Insurance Brokers know how to make your business dollar stretch further, So call us today for your small business insurance quote and advice on how to help you get the most out of your insurance.
Business Insurance quote
Bluewell helps thousands of Australians get a business insurance quote on there business every year. You might ask yourself "when do I need to get a business insurance quote?". Most businesses are very small and just need something like Public Liability so if this is the case you could leave it until just before you start your business, because it will only be a few hundred dollars.But if you have a significant business with Contents, stock, staff, moving goods around the country well you should look at it months before you start as the costs could be quite significant and you will need to take that into account when setting up your business.
Call us today for your free Business Insurance Quote.