Insurance For Dog Walkers
Dog Walker Insurance
A dog walker isn't the person who only walks your dogs. As a matter of fact, a dog walker is a professional who takes care of your lovely pets when you're at work or out of town. Still, while this job is surely cute and rewarding for some reasons, especially if you love dogs, it's not all fun and rainbows.
Working with dogs involves a range of risks that every professional working in this domain should acknowledge. Working with people's most beloved pets is, indeed, a challenging position. On that account, every dog walker that has a dog walker insurance is likely to appear as a trusted professional.
Bluewell Insurance Brokers provide you with the ideal insurance for dog walkers
Distinct from the wide range of insurance policies that exist at the moment, at Bluewell Insurance Brokers, we have created the perfect package for dog walkers. First, we'll answer the following question – what is a dog walking insurance?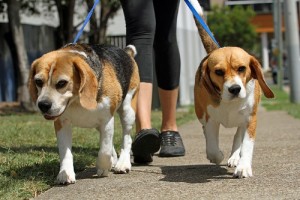 Typically, this kind of insurance not only that it's designed to cover your dog walking business. It's crystal clear that you're due to face a range of liability risk when you work with animals. Dogs are unpredictable pets. While most of the times, when properly trained, they tend to be obedient and calm, there are instances in which they're not willing to listen to the owner or the walker.
Among the most common accidents that may occur during dog walking, there is the damage to someone else's property, a dog getting injured (even though it's not your fault) and a dog getting lost or wounded as a result of your negligence. Truth be told, you cannot afford to risk losing customers, especially when accidents happen, and you didn't play a part in them. But, if you don't have proper insurance, you might lose customers. Luckily, there's one way to avoid that – by opting for a good insurance package.
Dog walker liability insurance
Our dog walker liability insurance will offer you assistance if a client's dog bites another person; namely, we're talking about any of the situations enumerated above. Or, for instance, if the dog you are responsible for breaks free and ends up causing an accident, you might get sued for negligence and inability of controlling the dog. Another typical scenario includes accidental property damage. More accurately, if the home of the person's whose dog you're walking is being robbed, you might be sued.
Opting for our dog walker insurance will protect third party damage you are for liabile for, for both you, as a professional walker, and the dog as well. Not to say that, by making this choice, you will enhance your professional reputation.
Thus, if you're thinking of starting a dog walking business, or you already own such a firm, our insurance packet is your ideal choice for helping you to get on the right path, protecting you from unwanted incidents that may harm your profession.